For centuries, the ruby has been considered "king of all gems." It was believed that wearing a fine red ruby bestowed good fortune upon its owner. Rubies have been the prized possession of emperors and kings throughout the ages, and to this day remains the most valued gemstone. 



The name ruby comes from the Latin work ruber, which means "ruddy," or red. Red is the color of our most intense emotions – love and anger, passion and fury.
A ruby's color is its most important feature. The brightest and most valuable ruby is often of Burmese origin with a rich, transparent, full red color with a slight blue hue. This color is often referred to as "pigeon blood red"; although morbid, the phrase describes a stunning and beautiful gem color.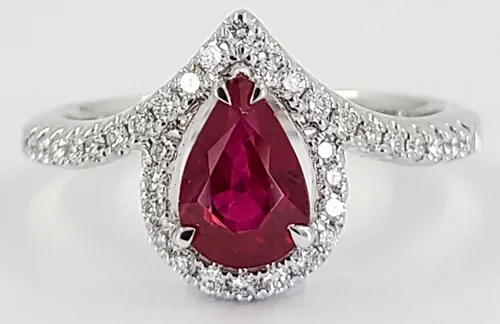 Ruby is one of the most historically significant colored stones. Rubies are mentioned four times in the Bible, in association with attributes like beauty and wisdom. People in India believed that rubies enabled their owners to live in peace with their enemies. Many medieval Europeans wore rubies to guarantee health, wealth, wisdom and success in love.
As a symbol of passion, ruby makes an ideal romantic gift. Ruby is the gem for 15th and 40th anniversaries. Whether for yourself or a loved one, find your ruby gift at Jae's Jewelers. Shop our entire ruby collection HERE.
---