Your Full-Service South Florida Jeweler
At Jae's Jewelers, we pride ourselves on being a full-service jeweler dedicated to providing an array of expert services to meet all your jewelry needs. With a legacy spanning three generations, we have honed our skills and expertise to offer unparalleled craftsmanship and exceptional customer service. 
Whether you need jewelry repairs, diamond appraisals, or a trusted source for buying or selling jewelry, our comprehensive range of services ensures that we are your go-to destination for all things jewelry-related.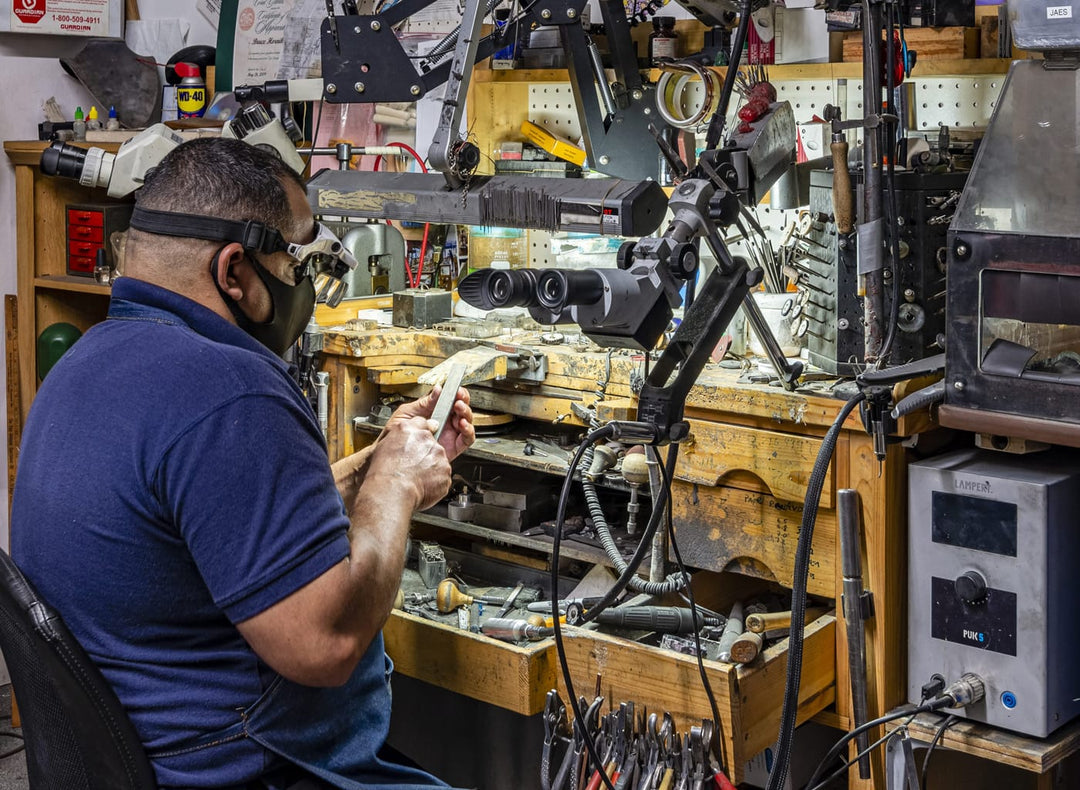 Jewelry Repairs
Our on-site jewelry repair service is handled by skilled artisans who understand the intricate nature of jewelry. From simple fixes to complex restorations, we have the expertise to breathe new life into your beloved pieces. Whether it's resizing a ring, restringing a necklace, or repairing a broken clasp, our meticulous attention to detail ensures that your jewelry is restored to its former lustrous beauty.
Custom Jewelry Design
Unleash your creativity and embark on a custom design journey with our expert team. Whether you have a specific design in mind or need guidance in refining your ideas, our skilled artisans will work closely with you to bring your vision to life. From engagement rings to pendants and earrings, each piece is meticulously crafted to reflect your unique style and personality.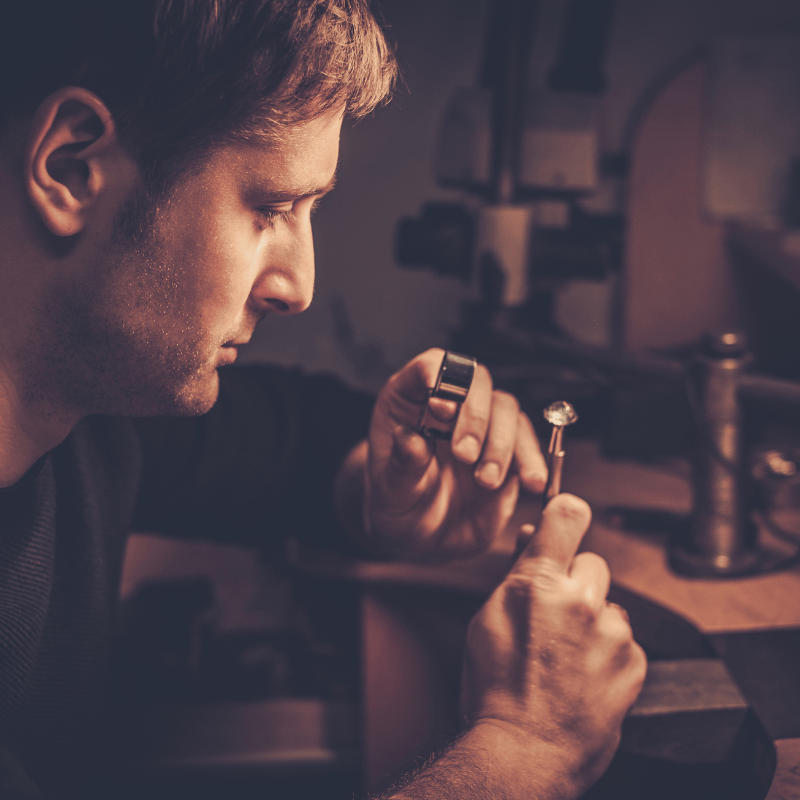 Jewelry Appraisals
Our graduate certified gemologists are qualified to provide accurate and detailed appraisals for insurance purposes, estate planning, or simply to understand the value of your jewelry. With their extensive knowledge and experience, you can trust that your jewelry will be assessed thoroughly and professionally.
Jewelry Buying and Selling 
If you're looking to sell your jewelry or add to your collection, we offer a trustworthy and transparent buying and selling service. Our experienced team will assess your pieces and provide fair evaluations based on market value and quality. Whether you're selling a family heirloom or seeking to acquire a unique piece, we strive to make the process seamless and rewarding.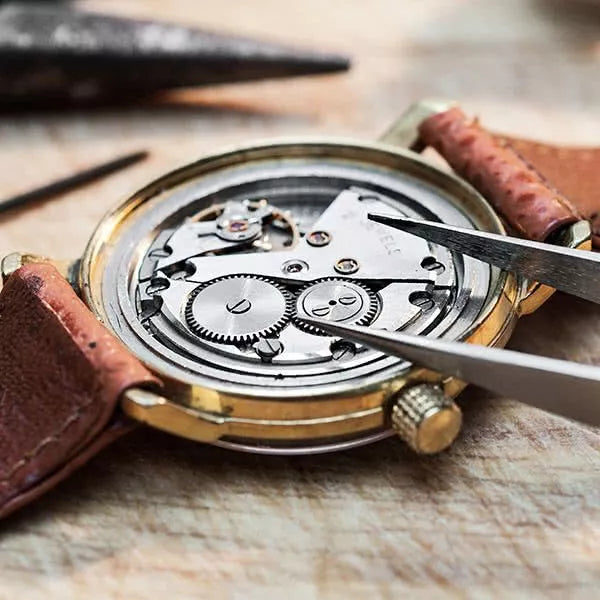 Watch Repair Services
We understand the intricate craftsmanship and precision involved in timepiece maintenance. Our watch services include battery replacements, strap adjustments, cleaning, and maintenance to ensure that your timepiece continues to function flawlessly.
At Jae's Jewelers, we go above and beyond to provide a personalized and exceptional experience for our clients. Our knowledgeable and friendly staff are dedicated to ensuring that every visit to our store is a memorable one. We believe in building lasting relationships and are committed to serving you with integrity, expertise, and genuine care.
With our extensive range of services, you can trust Jae's Jewelers to be your trusted partner in all things jewelry-related. From repairs and appraisals to custom designs and expert advice, we are here to cater to your unique needs. Visit our store today or contact us to learn more about our services and how we can assist you in your jewelry journey.