Engagement Ring Trends 2022
Valentine's Day is around the corner, making this time of the year "Proposal Season". Since the upcoming holiday is a popular day to pop the big question, here are a few engagement ring trends for 2022 to make your upcoming ring shopping a little easier.

#1 Oval & Pear Cut Solitaires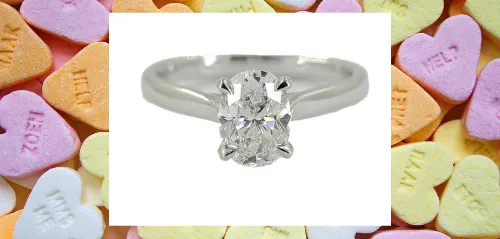 The 1980s had marquise shapes. The 1990s & 2000s had princess cuts. 2010s had rounds in halos. Now, it's time for oval and pear cut diamonds to shine! Both shapes are generally priced less than the similarly sized round diamonds. They can also can be cut longer or wider, leaving the preferred proportions as a personal preference. 

The most popular setting option for an oval engagement ring is a 4-prong solitaire, followed closely by a similar design accented with smaller round diamonds extending down the band.

#2 Starburst Halos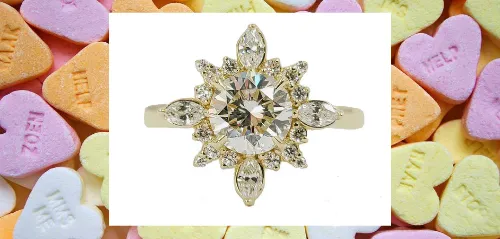 Round diamond halos were the norm in a big way for the past 10 years. The concept is that a ring of smaller diamonds around the center diamond makes the center diamond look larger at first glance. Over the past year or two, the trend has been towards more of a starburst design. This is achieved by either using baguette cut diamonds or exterior prongs to achieve a different outline than the center stone's shape. 

#3 Yellow Gold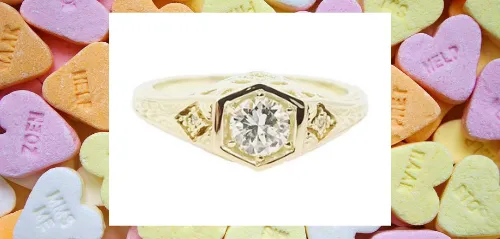 We haven't seen so much yellow gold since the 1980s! The main difference in 2022 is that requested settings are much lighter and narrower. Additionally, there are few inquiries for channel settings. Instead, the diamonds are now set with small gold beads or prongs, making the gemstones the main feature.
#4 Fancy Colored Diamonds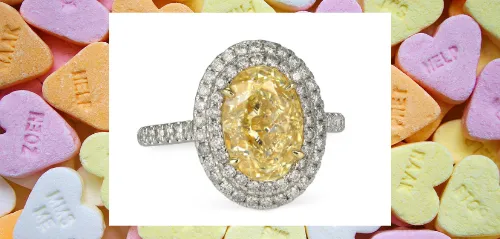 Did you know that diamonds naturally occur in a variety of colors including yellow, brown, pink, orange, red, and blue? Diamonds can also be treated to achieve more intense colors. Although rare, these natural diamonds are gaining in popularity thanks to recent celebrity engagements. 

#5 Baguettes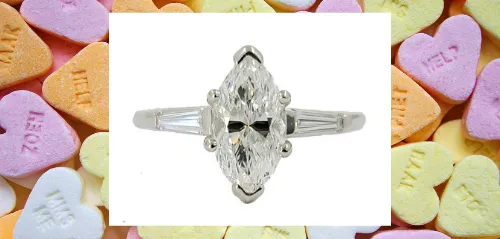 Baguette cut diamonds are thin step-cut diamonds, similar to an emerald cut, but significantly narrower and longer. They have exploded in fine fashion jewelry designs over the past 3 years, and are now finding their way into engagement styles. The most popular baguette design is having one baguette on each side of the center diamond.

Even though these are the current trends for 2022, your soon-to-be fiancé may prefer something else. Nothing beats the traditional look of a round solitaire in a platinum mounting. Just like all fashion, beauty is in the eye of the beholder. Try to secretly find out which style is best for you.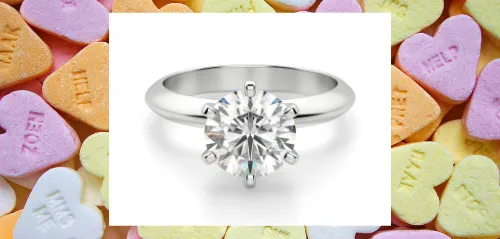 Jae's Jewelers is a 77 year old family owned and operated fine jewelry store located in Miami. Click here to browse our full collection of engagement rings, or book an appointment to walk through our diamond and ring buying experience with our friendly Gemologists by clicking here. You can call us Tuesdays through Saturdays 11am to 6pm at 305-443-7724 or visit our shop at 237 Miracle Mile, Coral Gables, FL 33134.
---