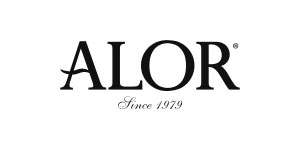 ALOR
California born fine jewelry and watch brand, ALOR, is the leading global designer and manufacturer of luxury stainless steel cable and 18 karat gold jewelry. ALOR combines casual simplicity with high fashion elegance for the contemporary woman with 18 karat gold, diamond and signature cable designs that are a result of a three decade old establishment. Designer and Chairman Jack Zemer and his wife, ALOR President, Sandy Zemer have created an artful collaboration of timeless yet modern pieces in their family business devoted to women.
Shop our ALOR products View all

→
Estate
Explore a collection of one-of-a-kind vintage and antique jewelry curated by our expert Graduate Gemologists and estate buyers. Here, you'll also find pre-owned designer jewelry from brands such as Tiffany & Co, David Yurman, Rolex, Cartier, and more.
Shop our Estate products View all

→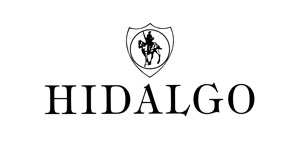 Hidalgo
The Hidalgo Collection includes 18K gold jewelry in an assortment of styles. From stackable rings, guards and bracelets to stunning drop earrings and necklaces, there are limitless combinations to choose from. Commonly known as "the king of stackable rings", Hidalgo will add style and glamour to any jewelry collection.
Shop our Hidalgo products View all

→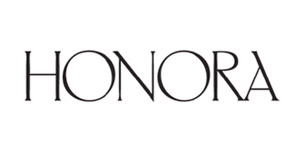 Honora
For over 60 years, Honora has stood for value and quality in the jewelry industry. Today Honora specializes in bringing the very best in Freshwater Pearls since they arrived on the market over 20 years ago. Honora is the largest importer of fine Freshwater Pearls in the United States and uses these astounding cultured pearls to create colorful and affordable pearl jewelry.
Shop our Honora products View all

→
Jae's Jewelers
Fine jewelry designed and curated by our professional staff of Graduate Gemologists & Goldsmiths.
Shop our Jae's Jewelers products View all

→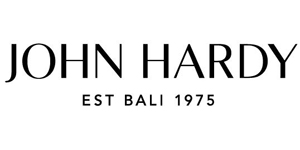 John Hardy
About John Hardy
Established in Bali in 1975, John Hardy is dedicated to the creation of ultimate beauty through artisan handcrafted jewelry. Our master artisans honor original craft through the perfection of modern design, creating timeless one-of-a-kind pieces that are brilliantly alive.
Each of John Hardy's distinctive collections conveys evocative symbolism and honors the transmission of creative energy from the artist to the wearer. Since inception, the company has been deeply rooted in the essential values of community, artisanshi...
Shop our John Hardy products View all

→
Madison L.
Madison L is a second-generation, family-owned company that creates jewelry that is both classic and fashion-forward, in gold, diamonds and precious gemstones.
Shop our Madison L. products View all

→
Masriera
Hand-enameled Catalan modernist jewelry and world focused on the symbolic trends of Art Nouveau. Masriera's jewels focus on floral elements and feminine sensuality, but the true iconographic revolution came from the magical fusion between woman and nature, spawning the popular fairies & nymphs.
Shop our Masriera products View all

→
Mattioli
Mattioli is an Italian jeweler specializing in 18 karat gold jewelry. The brand's most popular collection are Puzzle & Siriana, featuring interchangeable multi-color enhancers.
Shop our Mattioli products View all

→
Montblanc
Montblanc is known worldwide, for their Swiss-made writing instruments, timepieces, leather, & jewelry.
Shop our Montblanc products View all

→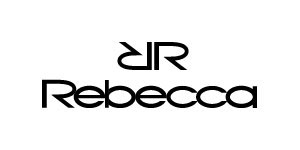 Rebecca
REBECCA is growing as a fashionable brand and represents a typical example of affordable luxury.
Shop our Rebecca products View all

→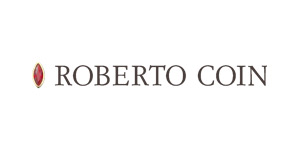 Roberto Coin
In 1977, Roberto Coin founded the company that would bear his name in Vicenza, the city of Gold. Initially, the company was intended for production on behalf of some of the most prestigious brands of international fine jewelry. The Roberto Coin brand was launched in 1996. Success was quick and extraordinary; now the company is one of the best-known fine jewelry brands in the United States.
Shop our Roberto Coin products View all

→
Roberto Demeglio
Roberto Demeglio is the Jeweler with eclectic creativity, a true balance of design flair, technical experimentation, and craft tradition. The brand's non-traditional designs are directed at women who want to stand out.
Shop our Roberto Demeglio products View all

→
Swiss Army
Since 1989, Swiss Army has been making watches in Switzerland. Each one is crafted and designed to strike the perfect balance between performance and timeless elegance. And by the time you put a Victorinox watch on your wrist, it's already passed over 100 quality control tests; so you know it will be ready for anything and appropriate for every occasion.
Shop our Swiss Army products View all

→